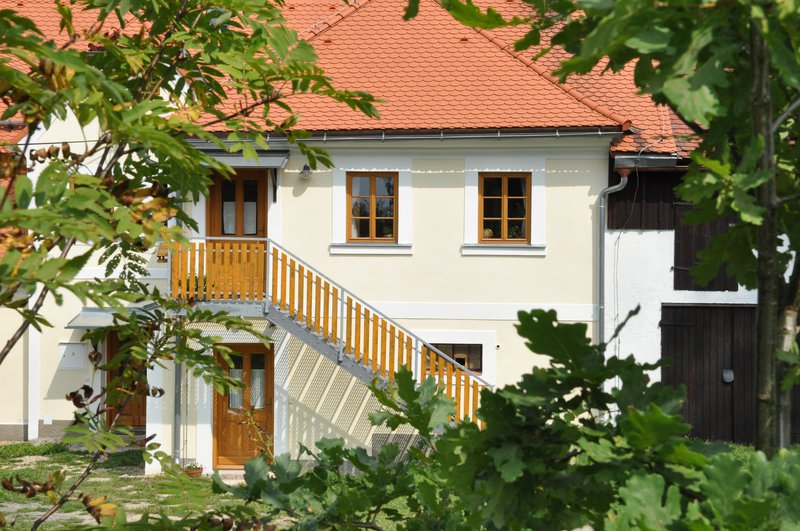 One of our dreams came true when we had completed the reconstruction (2013-2019) of an old and charming farmhouse at the foothills of the Jizera Mountains.
Part of the house is set up now for a public holiday apartment. The cosy flat offers an enjoyable view of the lively garden, 4 beds in a romantic attic sleeping room, handy kitchen combined with a living space and a bathroom; also you may find the little kids point inside of the apartment as well as the playground outside of the house.
The site is surrounded by many ash trees and other aged trees creating the right mood for relaxing and quiet times. The region is known for many tree-lined alleys set up by the roads, outstanding bike trails, nature trails, cultural events, historical settings – but still possess no burden of overtourism. We believe our stylish and comfortable apartment with its true countryside surroundings has got the great potential to please and reward those seeking a rest in both passive or active ways.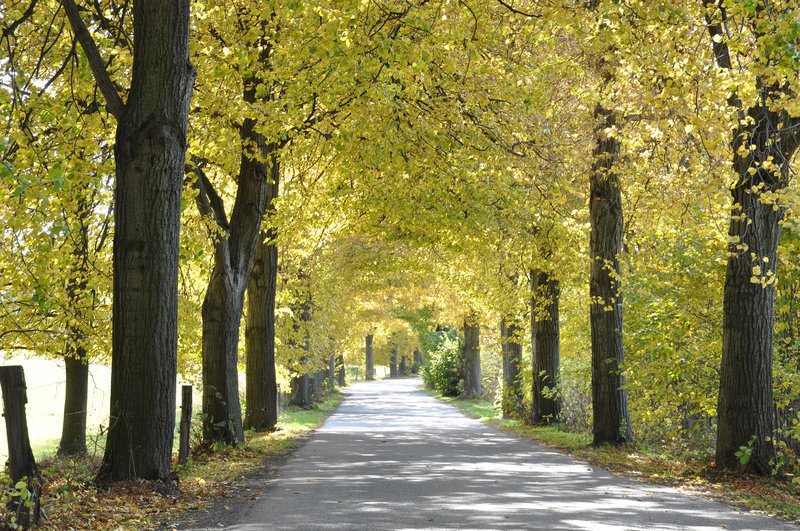 Playground, campfire and farm animals at the spot (your pets upon request please).
Herbs from garden and eggs from our hens if you wish.
Wifi free
Nature-friendly maintenance of the house and apartment.
Local pub and grocery store ab. 300 metres.
Little shop of regional products.
Ski and wellness resorts ab. 20 – 30 minutes drive. Interesting places to visit in Poland or Germany, just across the border (10-20 minutes drive) – no worries, we can help you to choose the right place you are looking for.
They say the ash trees have got the power to enlighten one´s life, future steps, releases wisdom and inspiration so the right decision can be made. Maybe there is something right about it…? We love our ash trees and therefore the apartment is named the way it is "Sny pod jasany" – meaning "Dreams Under The Ash trees" and thus, these fantastic trees are in our logo … and you may dream :)
Pricelist and other important info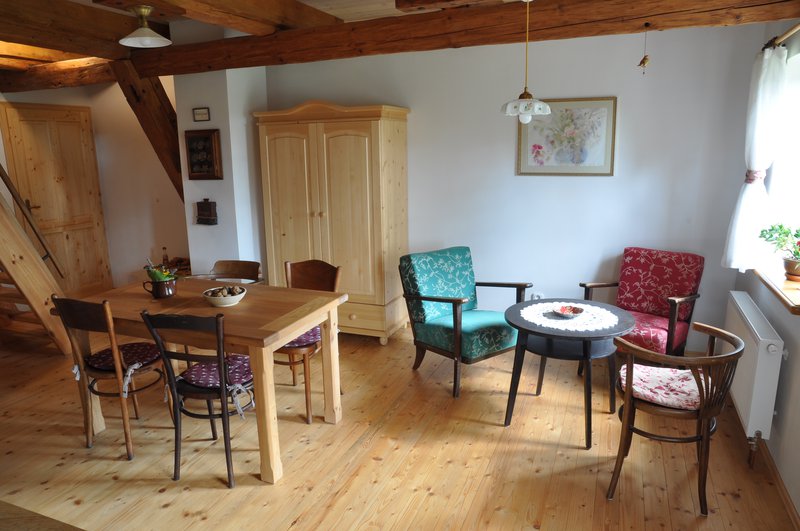 1 person/apartment/1 night 1000 Kč
2 persons/apartment/1 night 1400 Kč
3 persons/apartment/1 night 1800 Kč
4 persons/apartment/1 night 2000 Kč
Children up to 3.y.o. stay for free.
2 and more guests staying 3 and more nights? Take 5% off the basic price please.
Please pay in cash upon arrival or bank transfer possible
Check ins/outs upon the deal.
Yes, we are baby friendly ! … potty, baby bed, baby tub or kitchen chair available.
Pets upon request please (additional fee 100 Kč/1 dog/stay)
Booking or information at
jasany@atlas.cz
Tel. +420 728 252 819